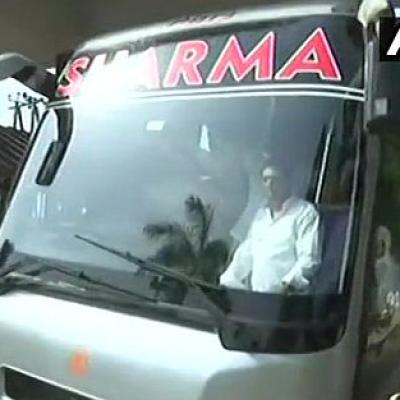 Congress and JD(S) MLAs leave the Eagleton Resort where they have been holed up since yesterday, to hold protests outside the Vidhana Soudha.
Yeddyurappa was the only lawmaker to be sworn-in today. No cabinet post has been allotted yet, neither has any minister been sworn-in by the Governor.
The Governor has asked Yeddyurappa to seek a vote of confidence in the House and prove a majority within 15 days from assuming office.
This is the third time BS Yeddyurappa has become Karnatakas chief minister. His first term was from November 12, 2007 to November 19, 2007, while the second was from May 30, 2008 to July 31, 2011.
Image: Congress and JDS MLAs leave Eagleton Resort to hold protests outside Vidhan Soudha against the governor's decision to invite the BJP to form government.