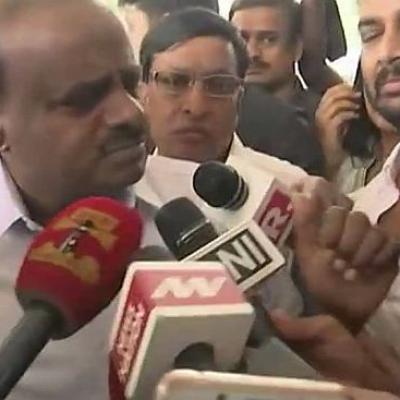 JD(S) legislative party meeting begins in Bengaluru. The party's CM candidate HD Kumaraswamy said his party has already decided to go with the Congress. "That's the reason we called the Janata Dal (Secular) Legislature Party meeting. There is no question of taking any other decision."
However reports say that three Congress MLAs are missing and the JDS has confirmed that the BJP has reached out to its MPs.
The numbers are: BJP: 104, Cong: 78, JDS: 38, Others: 2
The Congress says the two independent MLAs are with them, which makes their numbers stand at 118. But with the three Congress MLAs missing, presumably poached by the BJP, that's down to 115. The BJP just needs three more MLAs over to their side to form government.