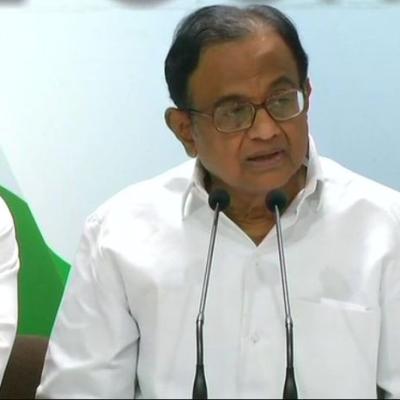 Congress leader P Chadambaram says, "The Congress and the Janata Dal-Secular clearly establish majority yet the Governor hasn't taken a decision to invite Shri (H D) Kumaraswamy to form the government.
"We heard the Governor may have invited B S Yeddyurappa. But since it is not confirmed we are proceeding on basis that the governor has not decided to invite anyone."
"Governor holds an exalted constitutional office. He shouldn't walk on a perilous path which is illegal. He's bound by SC judgment, bound to invite leader of the alliance which is presented to him as an alliance that commands maturity of members in legislative assembly," Chidambaram said.
"What is standing in way of the Governor from extending an invitation to the leader of the alliance (H D Kumaraswamy), who clearly demonstrated that he commands the support of the majority?" says Chidambaram.
"If the governor invites anyone but Mr Kumaraswamy (to form government) he is supporting and encouraging poaching (of MLAs)," he said. --
ANI