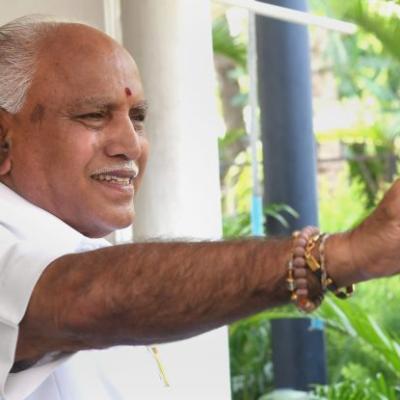 The earlier tweet that was deleted by Karnataka Bharatiya Janata Party has re-appeared on their Twitter handle.
'The moment that crores of Kannadigas are awaiting is here. Sri @BSYBJP will take oath as Chief Minister of Karnataka tomorrow morning at 9.00 AM at Raj Bhavan. The movement to build our Suvarna Karnataka has started. #CMBSY,' @BJP4Karnataka tweets.
Meanwhile BJP's Basavaraj Bommai says, "The governor has invited B S Yeddyurappa to form the government, official communication has been received. The Guv gave 15 days to prove majority, oath to take place at 9 am tomorrow."