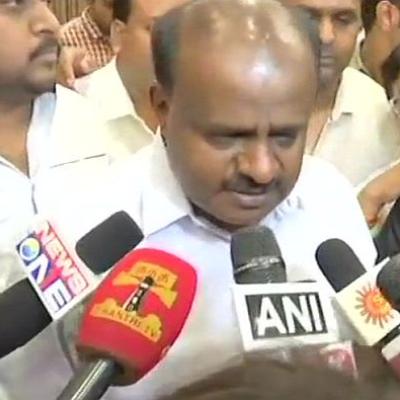 Congress MLAs being taken in a bus to meet Governor Vajubhai Vala. They are taking a list of the signatures of all the MLAs who have extended support. The JDS has also said that the Karnataka governor has called them for a meeting at 5 pm today.
Earlier today, Congress party's Ghulam Nabi Azad said that the party has been seeking an appointment with the governor since noon so they can handover two letters -- one of the Congress legislative party and the other of the JDS legislative. "We haven't received any message from the governor so far. We are waiting eagerly. Stealing of MLAs shouldn't be allowed. No governor can go against the Constitution. We can't tell you whom we'll approach. At this juncture we've complete faith in the governor that he'll go by the Constitution and not party politics."
Reports also say that if the Congress-JD(S) are not invited by the Governor then the MLAs will sit on a 'dharna' outside Raj Bhawan from tomorrow. MPs may also join them.