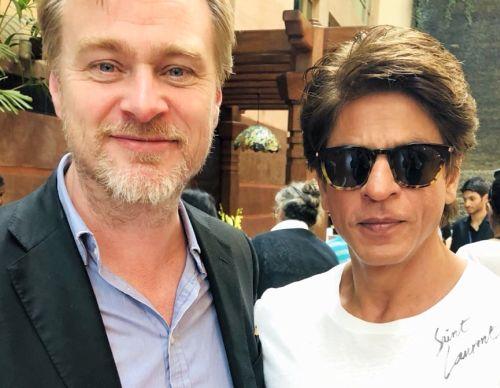 Bollywood superstar Shah Rukh Khan had his fan boy moment as the actor met renowned filmmaker Christopher Nolan today.
Nolan, known for modern classics such as "Memento", "The Prestige", "Inception" and the Dark Knight series, is in India on a three day trip along with visual artiste Tacita Dean.
The 52-year-old star took to Twitter to share his experience about meeting the ace director.
"My Fanboy moment. Inspiring to hear Mr Nolan and Ms Tacita Dean talk of the virtues of celluloid as an artistes medium. Thanks @shividungarpur for having me over" SRK tweeted along side his picture with Nolan.
Earlier, South superstar Kamal Haasan had shared a photograph with the "Dunkirk" director.
The actor had said he was surprised to know that Nolan had seen his film "Papnasam".
During his trip, Nolan will also be present for the screenings of two of his recent films Oscar-nominated "Dunkirk" and "Interstellar".
-- PTI