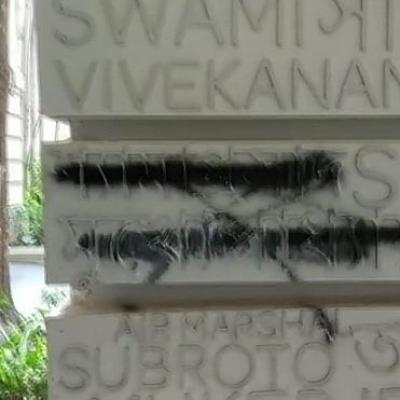 West Bengal: Black ink smeared on Jana Sangh founder Shyama Prasad Mookerjee's name engraved on a wall plate at Presidency University campus in Kolkata.
Two weeks ago, a bust of Mookerjee was vandalised in Kolkata, allegedly by Left supporters, an obvious act of retribution following the razing of statues of Soviet icon Vladimir Illyich Lenin in Tripura, officials said.
A statue of Dalit icon Dr B R Ambedkar was also vandalised and replaced later in Meerut district of Uttar Pradesh, amid the ongoing spate of incidents targeting statues and busts of known figures across the country.