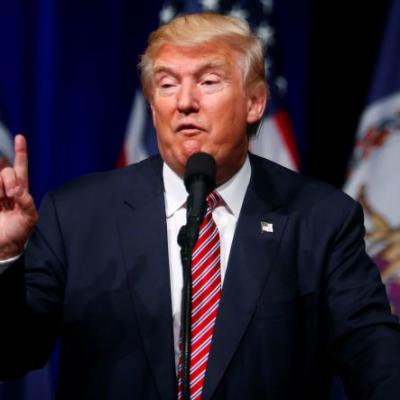 US President Donald Trump today said he believes British Prime Minister Theresa May's theory that Russia was likely responsible for a nerve agent attack on a former Russian spy and his daughter in the UK.
Trump told reporters that he believes that there should be some response to this as soon as they have all the facts.
"Yeah (there should be a response), as soon as we get the facts straight. And we're going to be speaking with the British today. We're speaking with Theresa May today. And as soon as we get the facts straight, if we agree with them, we will condemn Russia or whoever it may be," Trump said in response to a question.
"It sounds to me like it would be Russia based on all of the evidence they have. I don't know if they've come to a conclusion but she's calling me today," said the US President.
"It sounds to me like they believe it was Russia and I would certainly take that finding as fact," Trump said.
Former Russian spy Sergei Skripal, 66, and his daughter Yulia, 33, were found collapsed after being poisoned last week. Both remain in a serious condition along with a police officer who came in contact with the same substance.
-- PTI