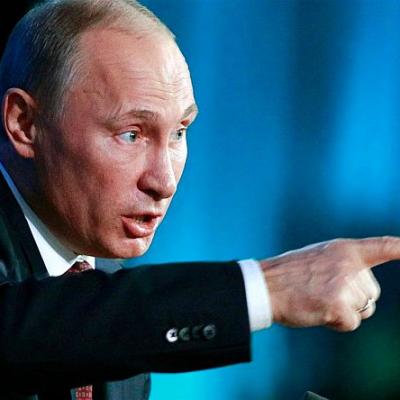 Jewish groups are criticising Russian President Vladimir Putin after he suggested Russian minorities such as Jews or Tatars could be behind alleged meddling in the 2016 US presidential election.
Putin was speaking with NBC News' Megyn Kelly as she repeatedly asked him about Russian involvement in the election. Last month, special counsel Robert Mueller indicted 13 Russian nationals and three Russian entities for allegedly meddling in the 2016 presidential election, charging them with conspiracy to defraud the United States.
At one point, Putin suggested that other ethnic groups may have been involved.
"Maybe they're not even Russians," he said. "Maybe they're Ukrainians, Tatars, Jews, just with Russian citizenship. Even that needs to be checked. Maybe they have dual citizenship. Or maybe a green card. Maybe it was the Americans who paid them for this work. How do you know? I don't know."