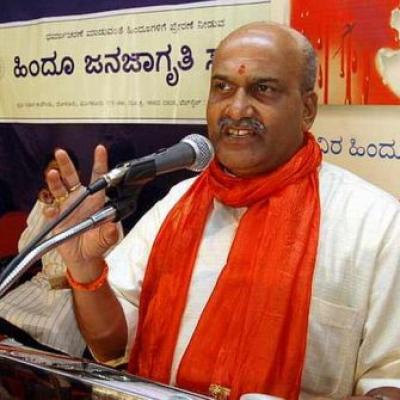 As the acquittal of all accused in the infamous 2009 Mangaluru pub attack caused dismay among social activists, the Karnataka government today said it would study the court order and decide the next course of action.
Karnataka Women's Commission chairperson Nagalakshmi Bai said the commission finds itself helpless when the court has acquitted all the accused, adding at the most it can write to the government to file an appeal.
Expressing dismay at the acquittal, women's rights activist Shakun Mohini of NGO Vimochana said, "This acquittal is part of a series of acquittals happening across India."
Pramod Muthalik, chief of the rightwing fringe outfit Sri Ram Sene and among the acquitted, said though "what was done was wrong" it was not a case of rape or murder.
Citing lack of evidence, a local court in Mangaluru had yesterday acquitted Muthalik and several others.
Muthalik was at the vortex of the controversy after the moral policing incident grabbed national attention.
Over 30 Sri Ram Sene activists had allegedly barged into the pub on January 24, 2009, and assaulted some women and men, claiming they were violating traditional Indian values.
The incident had generated national outrage after the video clip of the attack showing several men allegedly dragging women at the pub by their hair, slapping and roughing them up, accusing them of "loose morals", went viral.
Reacting to the court verdict, Bai said: "There is little for us to do. All we can do is write to the government to appeal against the order in the higher court after examining the order and the evidences on hand."
Mohini said, "I don't know how to react to this development."
Happy over the judicial outcome, Muthalik said, "It is a victory of our objective. Though the way it was done, it was wrong. it was not a big crime. It was not a case of rape or murder."
-- PTI