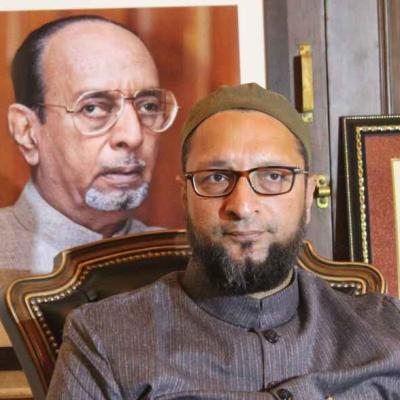 Taking exception to the United States telling India to end oil imports from Iran, All India Majlis-e-Ittehadul Muslimeen president Asaduddin Owaisi has sought to know how America could 'interfere' in issues involving India's sovereignty.
"Who is he to tell India? Who are you to say take (oil) from here, from there? Would the US president say what to buy and from where by interfering in India's sovereignty?" he asked while addressing a public meeting in Hyderabad late last night.
The US has told India and other countries this week to cut oil imports from Iran to 'zero' by November 4 or face sanctions, making it clear that there would be no waivers to anyone.
Iran is India's third-largest oil supplier behind Iraq and Saudi Arabia. Iran supplied 18.4 million tonnes of crude oil during April 2017 and January 2018 (first 10 months of 2017-18 fiscal).
Stating that Europe, Russia and China have now turned against America, Owaisi, Lok Sabha member from Hyderabad, said India should also firm up its policy.
Criticising the National Democratic Alliance government at the Centre, he said the supporters of Modi had said oil prices would come down (to Rs 40 per litre) if he became prime minister, but the price has now gone up to Rs 82.
Asserting that his party was ready for election even if the Lok Sabha polls are advanced, as being discussed in some quarters, he claimed that MIM would be successful even if the Bharatiya Janata Party and Congress fought together.
"Mr Modi, you contest a seat from here also. If not fighting, send your Shah. I am telling Congressmen also. Both fight together, still Majlis (AIMIM) would be successful," he said. -- PTI