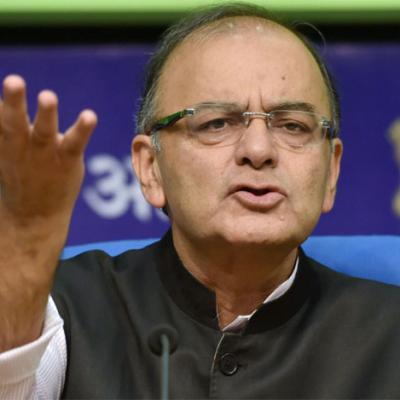 Union Minister Arun Jaitley today took a dig at the Left parties saying that CPI supported the Emergency, while the CPI-M did not take active part in struggle against the draconian measure.
In the third and final part of his article on 'Emergency Revisited', Jaitley also wondered how socialist followers of Ram Manohar Lohia will work with the Congress in the long run.
"India's Left parties have always been a puzzle to me. The CPI was an unashamed supporter of the Emergency. Its political line was that Emergency was a war on fascism.
"Though theoretically the CPI-M was opposed to the Emergency and critical of it, it was not an active participant in the struggle against the Emergency. Only two of its MPs were arrested. Its Polit-bureau members, Central Committee members and students' leaders were, by and large, not put in detention," Jaitley said in his Facebook post on Emergency, which was imposed more than 4 decades ago on June 25, 1975, by the then Prime Minister Indira Gandhi.
The Congress (O), the socialist parties, Swatantra Party, the Jan Sangh and the RSS were the main participants in the Satyagraha and protest against the Emergency, he added.
Observing that the followers of socialist leader Ram Manohar Lohia and their post-Emergency evolution has shown a very curious trend, he said, "his (Lohia's) legacy was represented by George Fernandes, Madhu Limaye and Raj Narain, who were all consistently anti-Congress".
"Today that legacy has been inherited by Shri Mulayam Singh Yadav in Uttar Pradesh and substantially by Shri Nitish Kumar in Bihar. While the trace of anti-Congressism is visible in both, the party formed by Shri Mulayam Singh Yadav is always willing to do business with the Congress.
"I have always serious doubts whether those who represent the political DNA of Dr Lohia and Pt Nehru can in the long run ever work together," Jaitley said.
-- PTI