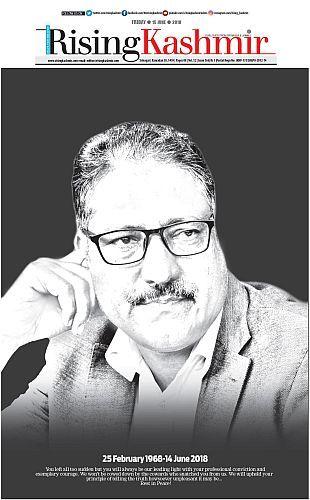 This the front page of Rising Kashmir, the newspaper which Shujaat Bukhari edited. Bukhari and his two personal security officers were shot dead by terrorists outside the newspaper's office in Srinagar last evening.
The caption at the bottom reads:
25 February 1968-14 June 2018
You left all too sudden by you will always be our leading light with your professional conviction and exemplary courage. We won't be cowed down by the cowards who snatched you from us. We will uphold your principle of telling the truth howsoever unpleasant it may be...
Rest in Peace!