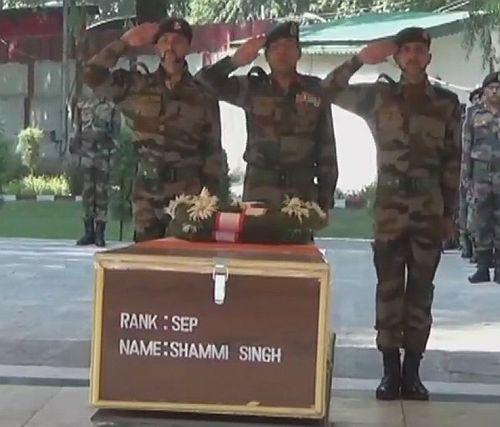 Two defence experts have questioned the need for having a unilateral ceasefire in the Kashmir Valley during the Muslim fasting month of Ramzan, maintaining that this had been fully exploited by militants.
Reacting to the death of four Border Security Force personnel, including an assistant commandant-ranked officer, one of them, P.K.Sehgal said it is high time that a free hand was given to the army to tackle the situation.
"Apparently, the opportunity that came their way by the way of unilateral ceasefire has been fully exploited by militants and separatists for conducting anti-India activities. It is time that security forces should be given free hand to do what they were doing earlier," he said.
Another defence expert, Qamar Agha, accused Pakistan of not adhering to international law.Referring to the death of BSF personnel deaths, he said, "This is yet another ceasefire violation by Pakistan and they blame India for the same. Pakistan, ever since its inception, has not adhered to international laws or treaties. Pakistan is not a natural state. It has been carved out of India; so real assimilation has not taken place, it is built in the name of religion." -- ANI
Image: BSF jawan Shammi Singh being laid to rest today. Four personnel of the BSF died in Pakistani firing in Chambliyal sector of Jammu and Kashmir's Samba district on Tuesday night.