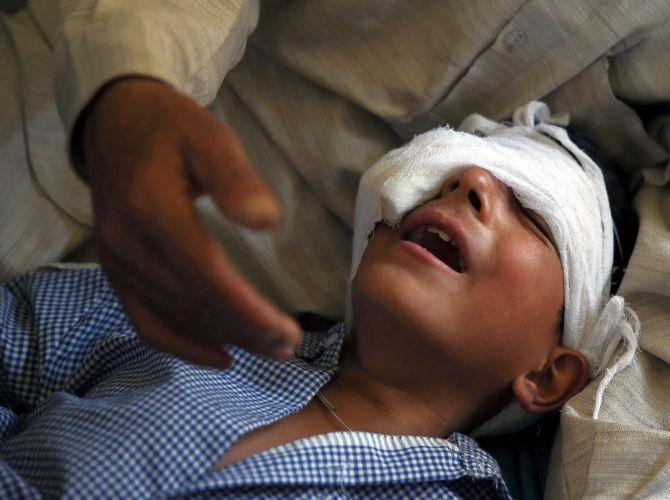 India rejects the United Nations report on alleged human rights abuses in Kashmir.
"It is fallacious, tendentious and motivated. We question the intent in bringing out the report. It is a selective compilation of largely unverified information," the MEA said on the report filed by the Office of the UN High Commissioner for Human Rights.
The UN today released the first of its kind report on alleged human rights violations in both Kashmir and Pakistan Occupied Kashmir and sought an international inquiry into these abuses.
The global human rights watch body also asked Pakistan to end its "misuse" of anti-terror legislation to persecute peaceful activists and quash dissent.
Asserting that there was an "urgent need" to address the past and ongoing human rights violations, the report said, "any resolution to the political situation in Kashmir should entail a commitment to ending the cycles of violence and accountability for past and current human rights violations."
The report said, "the people on both sides of the Line of Control have been detrimentally impacted and suffer from limitations or denial of a range of human rights."
Image: A father comforts his son who was injured by a pellet gun fired by security forces in Srinagar in 2016. Photograph: Cathal McNaughton/Reuters