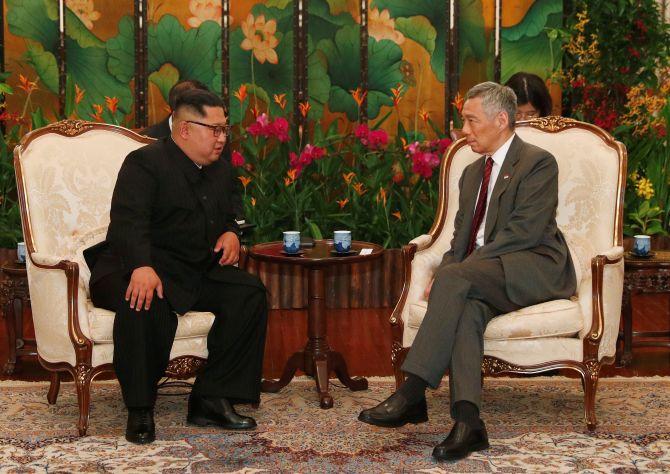 North Korean leader Kim Jong-un received a letter from Singaporean Prime Minister Lee Hsien Loong congratulating him for the successful Democratic People's Republic of Korea-United States of America summit talks.
Extending congratulations to Kim, the letter said, the joint statement signed by Kim and US President Donald Trump is the first significant step in the long course toward permanent peace and stability on the denuclearized Korean Peninsula, as per KCNA.The letter further said that Singapore is honoured to have had sponsored the historic summit.
It said Singapore wishes that the DPRK and the US will make achievements in implementing their agreements.
The Singaporean Prime Minister in the letter also expressed his wish to meet Kim again in the near future.
After the summit, addressing a press conference in Singapore, President Trump on Tuesday assured North Korea that the US will lift the sanctions slapped on the reclusive nation after it's certain that nuclear missiles are "no longer a factor". -- ANI