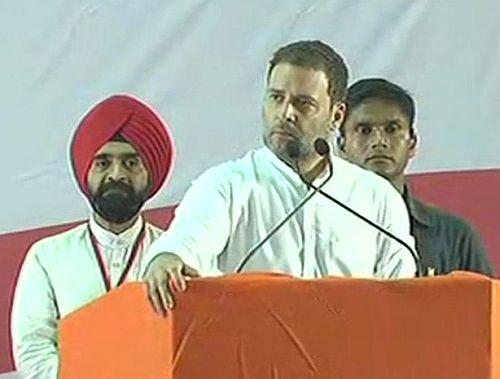 Congress president Rahul Gandhi addressing a rally at Goregaon, Mumbai. Excerpts...
"As Mumbai takes in all sections of people and works together so does the Congress Party take in all sections of society and work towards building an inclusive India.
"They (BJP) have recently lost in Karnataka and have barely saved themselves in Gujarat, they will be wiped out in Rajasthan, MP & Chhatisgarh & Congress and other opposition parties will defeat them in the General Elections of 2019. A senior politician told me that he has been fighting against the Congress for the past 50 years and it is after 50 years that he realised that if there is any party which can keep the country safe it is the Congress. Only Congress can defeat the ideology of BJP & RSS.
"LK Advani has been the guru of PM Modi, but I have seen in events that PM Modi does not even respect his guru. Today I feel very sad for Advaniji. The Congress party has given him more respect than Modiji.
"We had contested against Vajpayeeji but when he is ill now I went to meet him on priority because I am a soldier of Congress. Vajpayeeji had worked for our country and we respect him as he was the Prime Minister. This is our culture."
Former Prime Minister Dr Manmohan Singh arrives at All India Institute of Medical Sciences to visit former Prime Minister Atal Bihari Vajpayee.