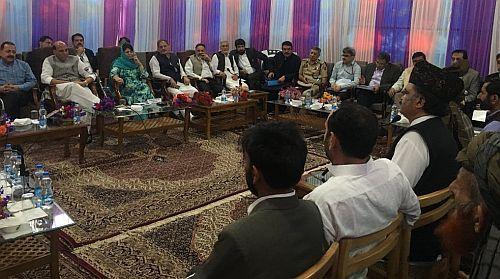 Union Home Minister Rajnath Singh, who is on a two-day visit to Jammu and Kashmir, will be meeting people living near the border areas in Kashmir on Friday.
Singh will be travelling to Kupwara, where ceasefire violation from across the border and other terrorist activities has forced some locals to shift their base over the past few weeks. He is also expected to meet those living in the border areas in Jammu.
Image: Rajnath Singh meets the nomadic Bakerwal community in Jammu. An eight-year-old girl from the nomadic community was abducted, raped and bludgeoned to death in January.