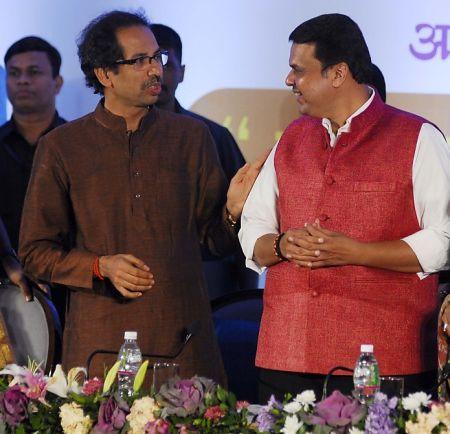 Shiv Sena chief Uddhav Thackeray has said his MLAs will meet Maharashtra CM Devendra Fadnavis at 4 pm today asking him to convene a special assembly session on the Maratha reservation issue.
The Congress and Nationalist Congress Party have called separate meetings and their leaders will meet together on Monday.
On Saturday, the state government decided to call a special session of the state legislature over the Maratha quota stir.
The NCP which has already held a meeting on the issue said that the state government should see to it that reservation will stand in court.
In the all-party meeting on Saturday it was decided that govt will take immediate action to give reservation to Maratha community and in this process the Opposition will also help them.
The government has also requested all Maratha agitators not to take any extreme steps like violence or committing suicide to demand reservation.
There was a growing demand from Maratha groups and united Opposition to take back the cases filed against agitators who were just protesting and never resorted to vandalism. Govt has agreed to this demand and has instructed the same to Maharashtra Police DG.