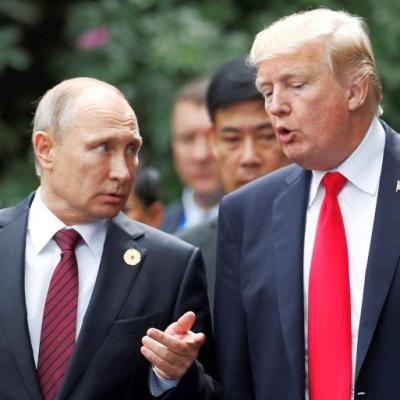 Russian President Vladimir Putin is ready to visit the United States of America.
According to CNN, the Russian President has also invited his US counterpart, Donald Trump, to Moscow.
"We are ready for such meetings, we are ready to invite President Trump to Moscow. He has this invitation already and I told him about it", Putin said at the BRICS summit, as quoted by CNN.
On the other hand, White House press secretary Sarah Sanders, in a statement, said that Trump was "open to visiting Moscow", but suggested that he is yet to receive a formal invitation from his Russian counterpart.
"President Trump looks forward to having President Putin to Washington after the first of the year, and he is open to visiting Moscow upon receiving a formal invitation," she said.