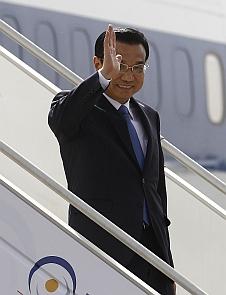 Li Keqiang became the first Chinese premier to visit Tibet when he went on an inspection tour in the Tibet Autonomous Region on July 25.
'Li first came to Nyingchi prefecture in southeast Tibet and went straight to the Shiga Moinba village in Qangna township, Mailing county, after getting off the plane,' reports TibetOL.cn, adding that Moinba is an immigrant village of relocated residents from impoverished areas.
You can read more about Li's visit
here
.