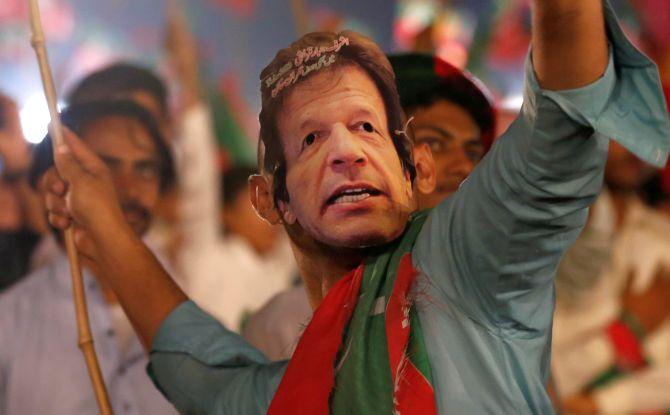 National Conference leader Omar Abdullah today said that Pakistan Tehreek-e-Insaf chief Imran Khan's statement about improving ties with India 'sounds good' but a lot would depend on his actions.
"We have to wait for him (Imran Khan) to swear in ... Let us give him some time.
"In terms of what he (Khan) said yesterday of taking two steps for one step India takes, it sounds good. But a lot will depend on the action he is willing to take," he said.
On the tension at the Indo-Pak border, Abdullah said, "This is not a new development as per yesterday's (Pakistan election result). We have seen tension in the border, tension in the line of control for the last couple of years now."
He alleged that the Bharatiya Janata Party-led government at the Centre had 'numerous failures' and one of its biggest was Jammu and Kashmir.
Khan, in his first public address after leading his party to victory in the elections, had said, "If they take one step towards us, we will take two, but at least need a start."
He had said Kashmir was the 'core' issue between the two countries and should be resolved through talks. -- PTI