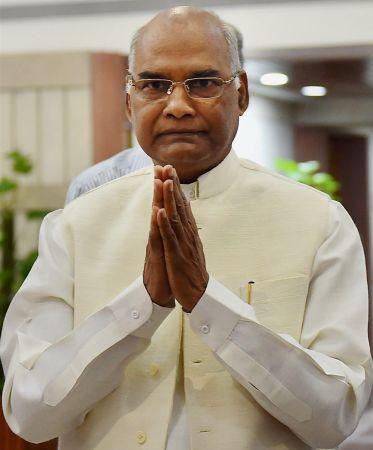 As Ram Nath Kovind completed his first year as President of India, the Rashtrapati Bhavan today described him as 'Everybody's President' who has met 34 persons on an average per day and visited a record 27 of the country's 29 states since taking charge.
Kovind, 72, also gave assent to 30 bills of the Union government and 59 of state governments, besides promulgating 12 Ordinances in his first year of presidency.
Since assuming office as the 14th President on July 25, 2017, he has hosted eight state visits by presidents and monarchs from across the world and visited ten countries while becoming the first Indian president to conduct three consecutive state visits to Africa, according to a series of infographics issued by Rashtrapati Bhavan today on his one-year of presidency.
He is the first president to have visited Djibouti, Madagascar, Equatorial Guinea, Swaziland, Suriname and Cuba, it said. Kovind is also the first president to visit Ethipoia since 1972, Zambia since 1989, Greece since 207 and Mauritius since 2013.
Kovind's home state Uttar Pradesh is his most visited state (nine times), followed by Maharashtra and Madhya Pradesh (five times each), Gujarat (four times), Jammu and Kashmir and and Karnataka (three each).
-- PTI