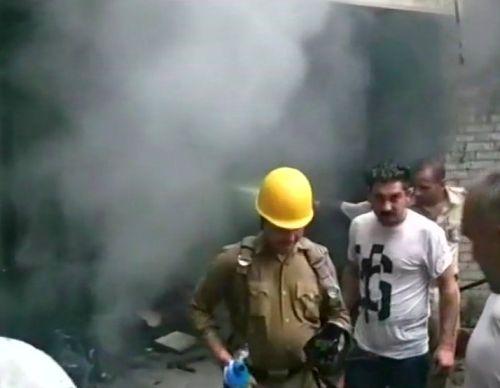 Five people have died in a massive fire that broke out in a residential complex in Himachal Pradesh's Mandi.
"LPG cylinder blast seems to be the reason behind the fire," Rajiv Kumar, ADM Mandi, said.
Many people are feared trapped in the building at Ner Chowk in Mandi, say district authorities.
Three fire engines are at the spot carrying out rescue operations.