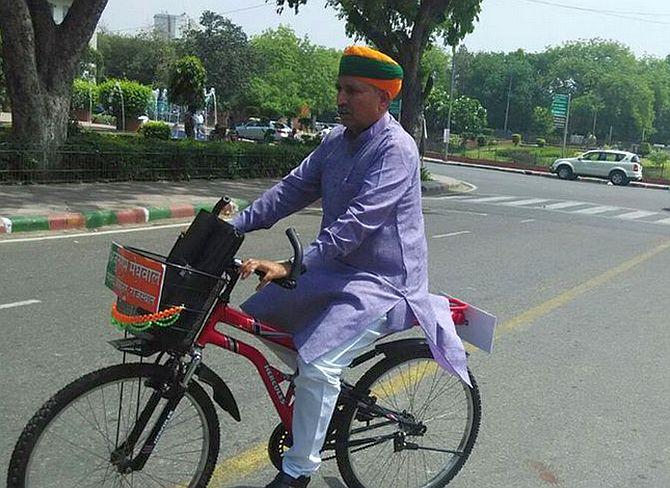 Here's the line-up of speakers from the government: Rajnath Singh, Rakesh Singh, Virendra Singh Mast and Arjun Ram Meghwal to speak from the government on the #NoConfidenceMotion in the Lok Sabha today.
This morning, before the Lok Sabha is to take up the no trust vote against his government, Prime Minister Narendra Modi today called for a disruption-free and constructive debate in the House.
"Today is an important day in our Parliamentary democracy. I am sure my fellow MP colleagues will rise to the occasion and ensure a constructive, comprehensive & disruption free debate," he tweeted. He said lawmakers owe this to the people and the makers of the Constitution. "India will be watching us closely," he said.
The Modi government is expected to have a smooth sailing when it faces the first no-confidence motion in four years in the Lok Sabha. Though the numbers are heavily stacked against the opposition, the Congress and other parties have indicated that they are keen to utilise the debate to attack the government on a range of of issues including farm distress, slow economic growth and rising incidents of lynching.
This is the Modi government's first no-trust challenge.
Pic:
Union Minister of State for Water Resources, Arjun Ram Meghwal.