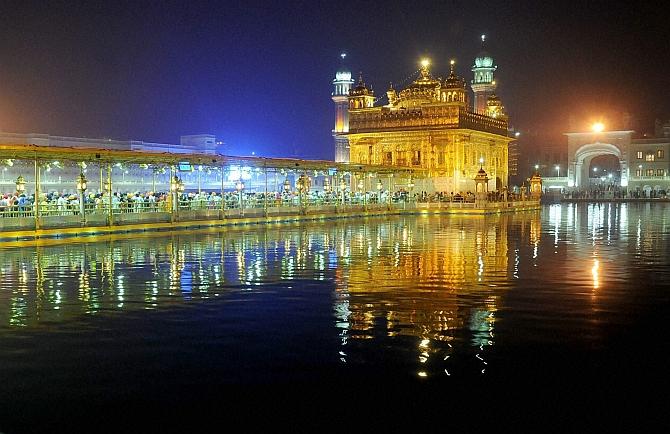 Golden Temple, the holiest shrine of the Sikhs, is set to shine brighter with 160-kg gold worth Rs 50 crore being plated on the domes of its four deodis (entrances). This will be in addition to the gold-platedHarmandar Sahib in the middle of the sarovar (holy tank), the domes of Akal Takht, the highest temporal seat of the Sikhs, and darshani deodi (entrance to the sanctum sanctorum).
Diljit Singh Bedi, the spokesperson and additional secretary of Shiromani Gurdwara Parbandhak Committee that manages the historic gurdwaras, including Golden Temple, says the SGPC has decided to enhance the beauty of the shrine by gold-plating the four deodis (entrances), which symbolise that the doors of Golden Temple are open for all.
It was 192 years ago that Maharaja Ranjit Singh, the Sikh ruler, donated Rs 16.39 lakh for sone di sewa. Mohammad Khan was the first craftsman to overlay the sanctum with gold foil. Besides Ranjit Singhs successors, his queens and other prominent Sikhs also donated money for sewa. A total amount of Rs 64.11 lakh was spent at that time, as per the book, Twarikh Sri Amritsar.