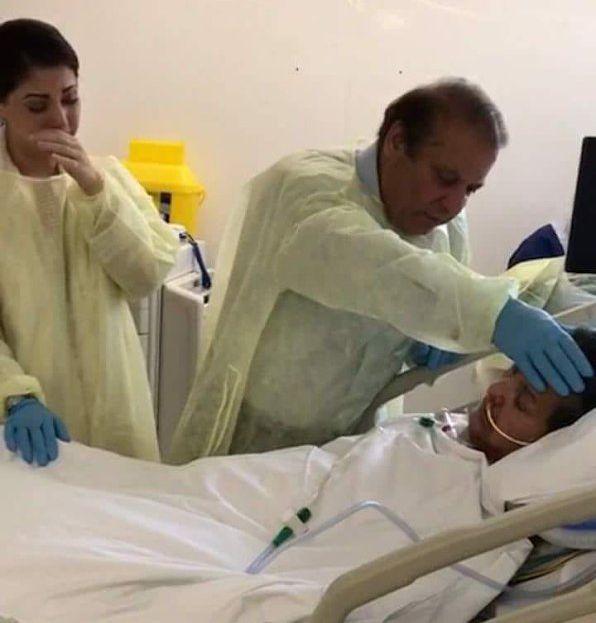 Ahead of former Prime Minister Nawaz Sharif and daughter Maryam's arrest, Nawaz's wife, Kulsoom Nawaz, opened her eyes after a month-long coma.
The news was confirmed by Kulsoom's son, Hussain Nawaz.
In an emotional appeal, Hussain requested people to remember his mother in their prayers.
"She (Kulsoom) has opened her eyes after exactly one month. I don't have anything else to share. Her sedatives were being reduced. My only request is, please remember her in your prayers," he told media in London.
Nawaz Sharif and his daughter, Maryam, will be arrested at Abu Dhabi airport in United Arab Emirates (UAE) today morning.
The duo, who are convicted in Avenfield reference case, will stay at the Abu Dhab iairport for seven hours and will reach Lahore at 6.15pm (2.15 UK time), sources said.
All arrangements have been made to arrest the three-time Prime Minister and his daughter by the National Accountability Bureau (NAB) team.The father-daughter duo, who was in London to meet Nawaz's ailing wife, left for Pakistan on Friday. -- ANI