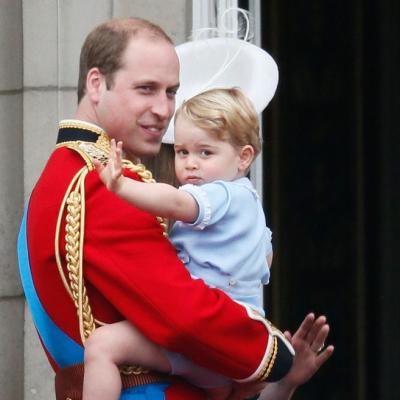 An Islamic State supporter, who had pleaded guilty to a string of terror charges including a plot to attack Britain's Prince George at his London school, was today sentenced to life with a minimum term of 25 years behind bars.
Husnain Rashid, who was on trial on the terror charges at Woolwich Crown Court in London in May, had brought an end to the proceedings with a change in his plea from not guilty to guilty.
Judge Andrew Lees said the 32-year-old made it clear the prince, the first-born son of Prince William and Kate Middleton, and other members of the royal family "should be viewed as potential targets".
"The message was clear - you were providing the name and address of Prince George's school, an image of Prince George's school and the instruction or threat that Prince George and other members of the Royal family should be viewed as potential targets," the Judge said during sentencing.
"You provided what you regarded as inspiration for suitable targets for lone wolf terror attacks," he said.
"Attacks in Western countries were in your eyes the only suitable acceptable alternative to jihad itself," he added.
In October last year, Rashid had posted a photograph on the encrypted Telegram social media forum of Thomas's School in Battersea, south-west London, where the four-year-old son of Prince William and Kate studies.
The image was superimposed with silhouettes of two masked extremist fighters with a follow-up message listing the full address of the school along with the message: "Even the royal family will not be left alone. School starts early."
Prosecutors told the court that Rashid had also encouraged followers to poison ice cream and attack football stadiums and was even planning his own online magazine offering tips for "lone-wolf attacks".
-- PTI