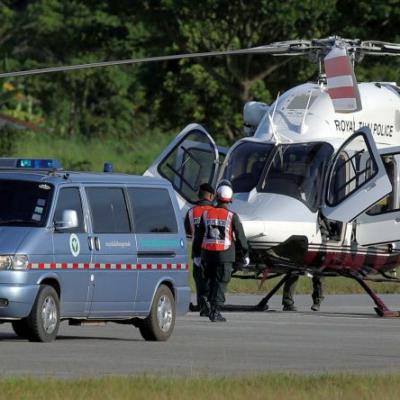 Rescuers who pulled a young Thai football team from deep inside a flooded cave were dismantling their worksite today, as plans emerged to turn the spot into a museum in tribute to the daring operation.
Rescue chief Narongsak Osottanakorn told reporters the site would ultimately be converted into a museum showcasing the clothes and equipment used during the dramatic rescue.
"I believe it will become another highlight in Thailand," he said. "Tourists will come visit."
The rescue of the 'Wild Boars' team was still being celebrated in Thailand as the 12 boys and their 25-year-old coach recovered in a local hospital.
The Nation newspaper called the operation a 'Triumph of global cooperation' on its front page on Thursday while the Bangkok Post published a collage of images of those involved under the heading 'You Are Heroes'. -- Agencies