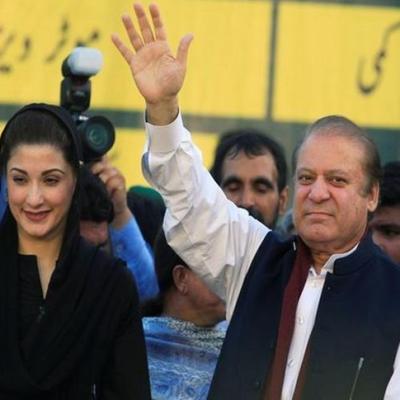 The National Accountability Bureau has made arrangements to transport former Pakistan Prime Minister Nawaz Sharif and his daughter Maryam to the Adiala jail upon their arrival at the Allama Iqbal International Airport in Lahore on Friday.
According to Geo News, the Cabinet Division allocated two helicopters to the NAB for Friday, the day on which the father-daughter duo is slated to be arrested upon their landing at the Lahore Airport.
Nawaz and Maryam will then be directly transported to the Adiala jail in Rawalpindi.
As many as 22 NAB officials and around 100 elite commandos will be presented at the airport to oversee the transport, as reported by Dunya TV.
Meanwhile, the Pakistan Muslim League-Nawaz has made preparations of their own to welcome the former premier and his daughter.
According to Geo News, the party has organised a rally which will be led by PML-N president Shehbaz Sharif and will begin from the Muslim Masjid in Lohari Gate after Friday prayers.
Other senior party leaders, including Hamza Shehbaz, will also join the rally.
The party has also arranged a bulletproof vehicle to transport senior leaders to the Lahore airport. -- ANI