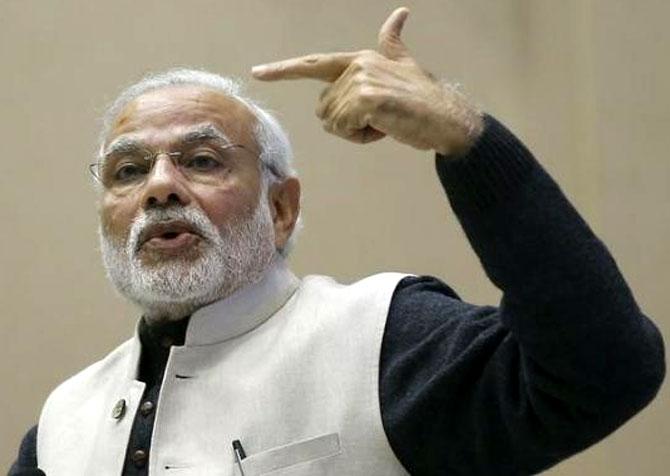 The Congress today slammed the government over the decline in India's oil imports from Iran in June, saying it shows that Prime Minister Narendra Modi is a "paper tiger" who has given in to United States pressure.
India's oil imports from Iran showed a decline of over 25 per cent in June, but some shipments loaded last month are expected to arrive this month, government and industry officials had said yesterday.
Congress spokesperson Jaiveer Shergill alleged the reduction in oil import from Iran once again proves that Prime Minister Modi's foreign policy is "confusing and circular".
The prime minister has "once again prioritised" the US' interests over India's national interests when it comes to controlling fuel prices, he told reporters here.
The reduction in import of oil from Iran will directly squeeze the pockets of the common man, reduce the supply, increase the fuel prices and bloat the current account deficit, he claimed.
"As far as oil goes, the Indian Government has a unique policy that profit is mine and loss is yours," Shergill said.
After scaling to around 770,000 barrels per day in May, imports from Iran were down to 570,000 bpd in June, as India considers acquiescing to US President Donald Trump's demands for ending oil imports from Iran by November 4.
Officials had said that the actual shipment reaching Indian shores has shown a decline but some of the oil that was loaded in June arrived this month and has not been accounted for in the June numbers.
Hitting out at the government for the decline, Shergill said the prime minister should clarify why when it comes to oil, "the Indian government is always at a win-win position and the Indian consumer is always at a loss-loss position".
"India is in a unique situation that instead of providing a healing touch to the Indian consumer due to falling international prices (of oil), the Indian Government provides a 'stealing touch' to the Indian citizens," he said.
"The reduction in import of oil from Iran, shows that PM Modi is a paper tiger who has crumbled and given in to the pressure of US," Shergill said.
He stressed that the UPA Government under Manmohan Singh had "balanced the interests" between Iran and the US, protected consumer interest, and stood up against America, while Prime Minister Modi has "buckled under" the US pressure. -- PTI