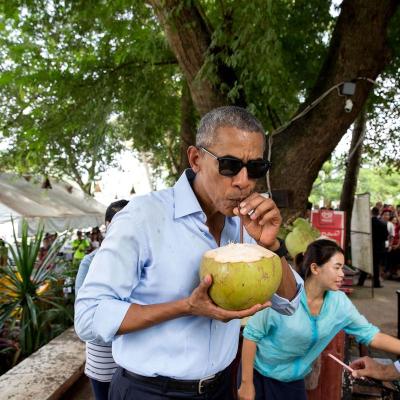 Former US president Barack Obama may no longer be in the Oval Office, but a majority (44 per cent) of Americans believe he was the best president in their lifetime, according to a Pew Research Center survey which puts current President Donald Trump at the fourth position.
Obama, who served two terms as president, was chosen by more than four-in-ten (44 per cent) of the respondents as the best or second-best president of their lifetime, usurping Bill Clinton (33 per cent) and Ronald Reagan (32 per cent).
Not yet halfway through his first term, 19 per cent believed Trump had done the best or second-best job as president, the survey noted.
The percentage, however, is comparable to Obama's during his first term in 2011, with only 20 per cent viewing him as one of the best presidents, it said.
The survey was conducted between June 5-12 among 2,002 adults and asked people in an open-ended format which president had done the best job in their lifetimes. The analysis is based on their first and second choices.
Obama was rated the best president with 31 per cent and second choice by 13 per cent, giving him a grand total of 44 per cent.
A total of 10 per cent of respondents said Trump was the best president of their lifetime, followed by 9 per cent of people who said he was their runner-up, bringing him to 19 per cent.
-- PTI