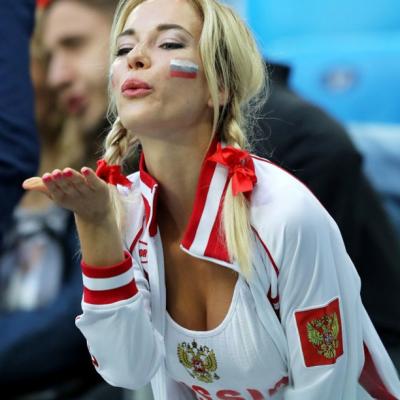 FIFA wants to crack down on broadcasters picking out "hot women" in the crowd at games as part of its efforts to tackle sexism in football.
Pre-tournament concerns that Russia 2018 would be tarnished by homophobia and racism have not materialised but sexism has been an issue.
The anti-discrimination group Fare Network has been working with FIFA to monitor behaviour at and around World Cup games and its executive director Piara Powar said sexism had been the biggest problem at Russia 2018.
Powar said his team have "documented more than 30 cases" of mainly Russian women being "accosted in the streets" by male fans but believes the real number of incidents is likely to be "10 times this".
He also said there have been several cases of female reporters being grabbed or kissed whilst on air.
He also said FIFA has told its broadcast service to stop zooming in on "hot women" in the crowd and has been monitoring what the various national rights-holders have been doing, too.