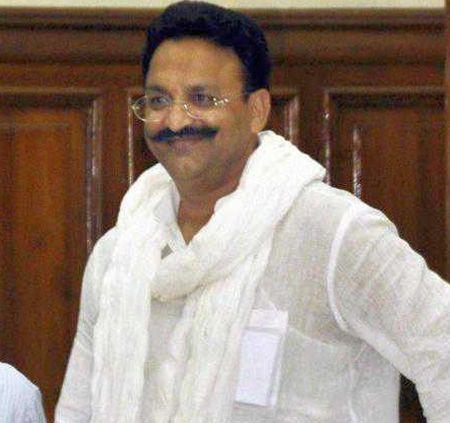 Days after the killing of gangster Munna Bajrangi in Baghpat jail, the family of another jailed don Mukhtar Ansari has expressed concern over his safety.
The don-turned politician's brother Afzal Ansari said he has "virtually no expectation" from the government, suggesting there was no point in demanding more security for Mukhtar Ansari.
"Who is demanding this and from whom? Is there any hope from this government? Afzal Ansari told PTI over the phone today.
"When Mukhtar Ansari attended the UP Assembly he had said there itself (about a possible threat to his life), but the question is from whom should we demand security and with what expectation, he said.
He accused Uttar Pradesh Chief Minister Yogi Adityanath of using terms like "thok diya jayega" (will be shot) in the state assembly and the police of conducting fake encounters.
The law and order situation in the state has deteriorated with rapes and murders being reported on a daily basis, and the police were conducting encounters to divert attention from this, he alleged.
Mukhtar Ansari is in jail since 2005 for his alleged role in the murder of BJP legislator Krishnanand Rai.
Afzal Ansari said it was the government responsibility to ensure the security of anyone in judicial custody
Before Munna Bajrangi's murder, his wife Seema Singh had claimed at a press conference in Lucknow that his life was in danger.
Last year, Adityanath had ordered the transfer of 48 criminals from the jails where they were lodged to other prisons across the state. Bajrangi and Ansari were among them.
Bajrangi was allegedly killed by Sunil Rathi, who is also a gangster and had been in Baghpat jail since July 31 last year, officials said.
Officials today confirmed reports that a child specialist had accompanied Bajrangi during the 12-hour road journey while he was being shifted to Baghpat prison. But they gave no reason for this.
Bajrangi (51) was listed as an accused in 40 criminal cases, including those of murder and extortion.
Baghpat jail is among the two prisons in the state which do not have CCTV cameras. -- PTI