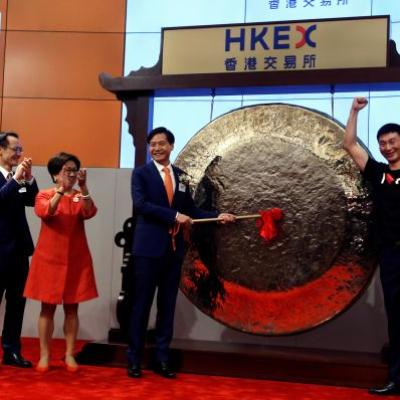 Shares of Xiaomi fell from their initial offer price during their trading debut in Hong Kong, a victim of bad timing as the unfolding trade war between the United States and China deterred investors from putting their money into the equity markets.
Shares opened at 16.60 Hong Kong dollars ($2.12) in Hong Kong, down from their IPO price of 17.00 Hong Kong dollars.
Investors felt a lack of confidence even before public trading started, selling their shares at a discount on the unofficial 'grey market' last week, Bloomberg News reported.
Despite being one of the most anticipated Chinese technology IPOs this year, Xiaomi saw a disappointing valuation of $54 billion, well below its ambitious $100 billion target.
A delay in Xiaomi's plan to launch new so-called Chinese Depository Receipts (CDRs) in Shanghai as well as doubts about the sustainability of its business model were also among reasons for the lower valuation, analysts said.
Chinese authorities devised the CDR programme, under which homegrown companies listed abroad can simultaneously list at home, after watching technology heavyweights Alibaba and Baidu launch on Wall Street.
The plan aims to help development of China's still relatively immature and volatile share markets and allow domestic investors to invest in the country's big tech champions. -- Agencies
IMAGE: Xiaomi founder, Chairman and CEO Lei Jun hits the gong during the listing of the company at the Hong Kong Exchanges in Hong Kong on Monday. Photograph: Bobby Yip/Reuters