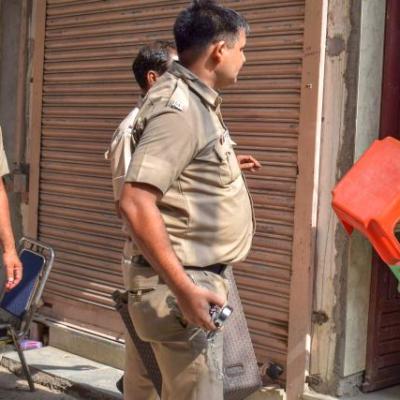 A week after 11 of a family were found dead at their north Delhi home in Burari, in what appears to be a bizarre case of deadly rituals leading to suicide, the police say that at least one of them had second thoughts when faced with death.
The Bhatia family's older son, Bhuvnesh, appears to have struggled in his last moment but failed to survive. While the hands of seven of the deceased were tied, Lalit, Bhuvnesh and Tina's hands were not tied.
Bhuvnesh and Lalit's mother, Narayani Devi's body was found lying in another room. One of Bhuvnesh's hands was up in the air as if trying to take the noose off.
According to forensic experts probing the evidence, Bhuvnesh could have tried to save his life by removing the noose around his neck, but failed.
According to police sources, Lalit, his wife, Tina, and Bhuvnesh might have tied up the mouths and eyes and hands of the other family members.
Crime Branch sources say it was clear that the Bhatias were following some ritual in which every family member was to hang from the iron grill in their living room like the roots of a banyan tree.