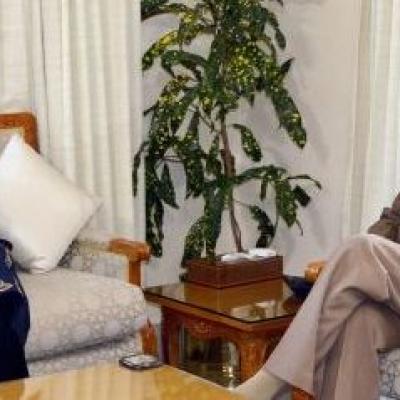 Two weeks after he took over the reins in Jammu and Kashmir, Governor N N Vohra's official Twitter handle has got several complaints of alleged corruption and other wrongdoings against the previous PDP-BJP coalition government headed by Mehbooba Mufti.
The Twitter handle was set up on June 19, the day Mufti submitted her resignation as chief minister of the state after the BJP pulled out of the government.
The Governor, through Twitter, has been receiving complaints about issues which were considered dead and buried.
The complaints received via the Twitter handle @jandkgovernor range from Mufti removing the director of super-speciality SKIMS hospital and nominating in-service professors as members of the governing council to former speaker and BJP leader Kavinder Gupta's doctor allegedly getting appointed through the backdoor.
PDP youth president Wahid-ur-Rehman Para, who was working as Secretary, JK State Sports Council, is also accused of "adjusting" 250 people in various government departments and public sector undertakings.
"Ex-CM Sahiba (Mehbooba) ruined SKIMS & violated all norms by nominating inservice professors (friends of Dr Manzoor rather) as GB (governing body) members, then victimised all who raised voice - prof ahangar suspended as Director, my resignation was forced, promotion of 4 others stopped," Altaf G Haji, an Onco surgeon tweeted to Vohra.
Another Twitter user brought to Governor's notice the allegations made by a sitting PDP MLA, who had recently revolted against Mufti, about the wrongdoings committed by Para.
"A quota of 250 seats were given to Waheed-ur- Rehman Parra and he adjusted his nears and dears in JK Bank, JKP, Youth Service and Sports and other departments, Ansari alleged. We request Governor for an immediate inquiry commision," Syed Ishfaq wrote.
Pawan Sharma brought to Vohra's notice the appointment of Charu Gupta, daughter of Kavinder Gupta as Dental Surgeon, under the National health Mission.
-- PTI