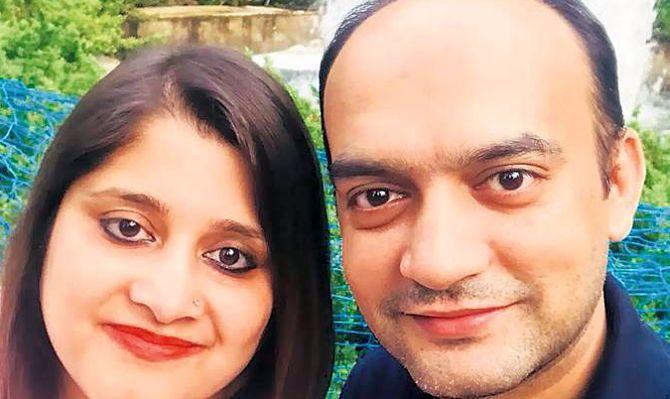 The ministry of external affairs on Thursday clarified that the inter-faith couple, Tanvi Seth and her husband Anas Siddiqui were issued passports as per the ministry's norms and due procedures.
The MEA's response came after several media reports emerged that the passport officer, Vikas Mishra was wrong in asking questions to the inter-faith couple.
In this regard, MEA spokesperson Raveesh Kumar said, "In the last couple of weeks, a lot of misinformation has been going around in the matter. Ms Tanvi Seth submitted her passport application at Passport Seva Kendra Lucknow on June 20. The passport was issued to Seth after careful examination of the documents submitted and following due process as per the Passport Act."
"The passport was issued post police verification. The PV report sent to RPO Lucknow was to be based on a decision taken in December 2017 that PV will be undertaken only on two points - whether the applicant is a citizen of India and whether the applicant has any criminal case pending against him or her. These two aspects were converted into a six-point PV form. In the Tanvi Seth case, there was no adverse report on all six points mentioned in the revised form," he added.
Kumar further said that the police officer doing the verification added two comments based on which the PV report was put under the adverse category.
"The first point says that the name of the applicant in the passport form is Tanvi Seth, while in her marriage certificate her name is Sadia Anas, and the second issue was a discrepancy in her address on the ground that her rental address in Noida is not mentioned in the passport form by the applicant," he clarified.
The MEA spokesperson said that under the revised passport application rules, there was no requirement for submitting a marriage certificate. Hence, the controversy around Seth's name was irrelevant.
-- ANI