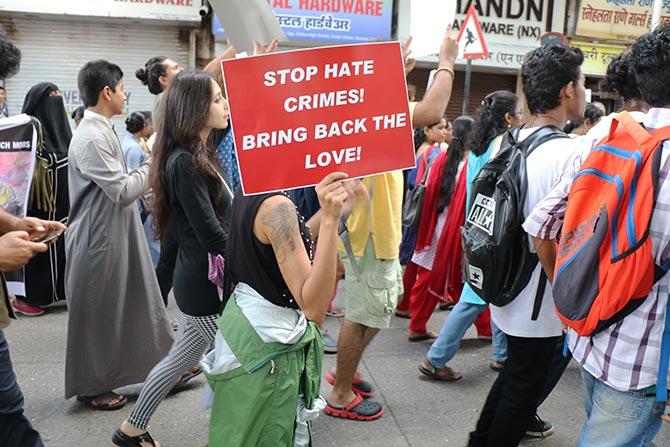 Triggered by rumours on the social media, locals roughed up two men in separate incidents in Manipur suspecting them of being child-lifters and cannibals, police said today.
According to police, the locals found the duo in a "disoriented state", about 2 km apart, in Saikul area of Kangpokpi district, police said adding, that the social media posts were untrue.
As the victims failed to give a satisfactory reply upon being quizzed, they were assaulted, police said.
None of them was carrying any documents which could prove their identity, they added.
The duo was rescued and taken into preventive custody by the police.
They were later taken to Imphal's Regional Institute of Medical Sciences where the doctors said that one of the men claimed to be from Assam's Cachar district.
The police were trying to ascertain their identities.
Although, no child was reported to be missing from the district in the last three months, police said the locals, swayed by the rumours of child-lifting gangs being active in the area, had voluntarily taken upon themselves to keep their neighbourhoods under surveillance. -- PTI