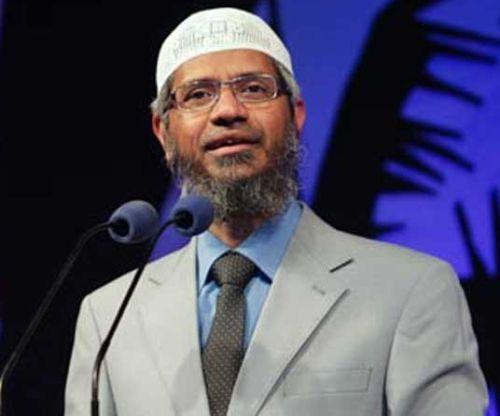 Controversial Islamic preacher Zakir Naik today refuted media reports that he is coming back to India and said that he will return to his homeland when the government will be just and fair.
"The news of my coming to India is totally baseless and false. I have no plans to come to India till I feel safe from unfair prosecution. Insha Allah when I feel that the government will be just and fair, I will surely return to my homeland," Naik said in a statement.
The 51-year-old televangelist, who is currently abroad, is being probed under terror and money-laundering charges by the NIA.
He fled from India on July 1, 2016, after terrorists in neighbouring Bangladesh claimed that they were inspired by his speeches.
The NIA had on November 18, 2016, registered a case against Naik at its Mumbai branch under various sections of the Indian Penal Code and Unlawful Activities (Prevention) Act.
His Mumbai-based NGO, Islamic Research Foundation, has already been declared an unlawful association by the Union home ministry.