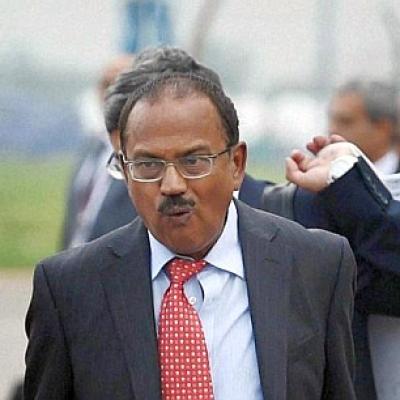 Ministry of External Affairs spokesperson Raveesh Kumar confirmed that NSA-level talks took place with Pakistan.
Earlier, there were reports that National Security Adviser Ajir Doval had met his Pakistani counterpart in Bangkok in December.
A Pakistan's national security division official, on the condition of anonymity, said the meeting between Pakistan's National Security Advisor retired Lt Gen Nasser Khan Janjua and Doval took place on December 27 in Thailand,
The Dawn
newspaper reported.
"We have said terror and talks cannot go together but talks on terror can definitely go ahead," Kumar told reporters.
"I am agreeing that talks took place and our issue was eliminating terrorism from the region, we of course raised the issue of cross-border terrorism in those talks," Kumar said. --
With inputs from ANI