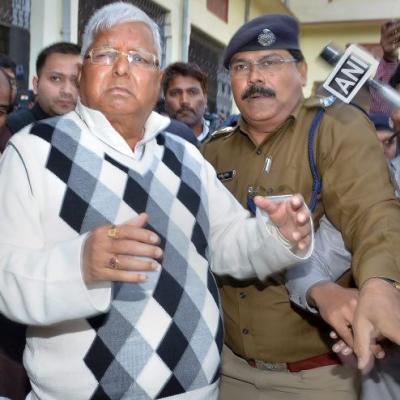 This may be the eighth time that Rashtriya Janata Dal chief Lalu Yadav is in jail, but it's the first time that jail authorities are throwing the rulebook at him.
The BJP's Raghubar Das government in Jharkhand has declined his requests for special treatment, a sharp contrast from 2013 when Lalu Yadav's RJD was a partner in the state government.
On Wednesday, he requested the judge to make the prison authorities at Ranchi's Birsa jail let him meet visitors.
The RJD chief said that the prison authorities weren't allowing him more than three visitors every week.
"The jailor says that only 3 people can meet me in a week... Please look into this," Lalu Yadav, in prison for the fodder scam case, said.
When the judge refused to hear his request, Lalu gave it another shot. This time, seeking leniency because the Makar Sankranti festival was around the corner, on Sunday.
"We celebrate it in a grand way... by eating dahi churra," Lalu Yadav said, trying to be his persuasive best.
The judge ignored the reference to a grand celebrations but promised to make sure that Lalu Yadav didn't miss the snack made of curd and flattened rice."I will get dahi chura arranged in jail," the judge told him, a faint smile on his face.