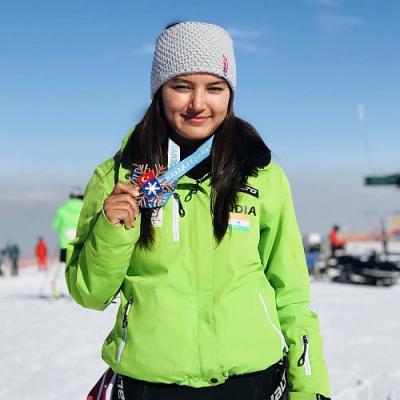 The government of Himachal Pradesh has given an award of Rs 5 lakh to Aanchal Thakur who won India's first ever medal at the Alpine Ejder 3200 Cup organised by the International Skiing Federation in Turkey's Erzurum. She won a Bronze medal at the event.
Prime Minister Narendra Modi on Wednesday heaped praise on the skier, who etched her name in history books by winning the first-ever medal for India in a skiing competition.
Taking to his official Twitter account, PM Modi wrote that the entire country is ecstatic by her "historic accomplishment".
"Well done @alleaanchal for winning an international medal in skiing! The entire nation is ecstatic on your historic accomplishment at the FIS International Skiing Competition in Turkey. Wishing you the very best for your future endeavours," he tweeted.