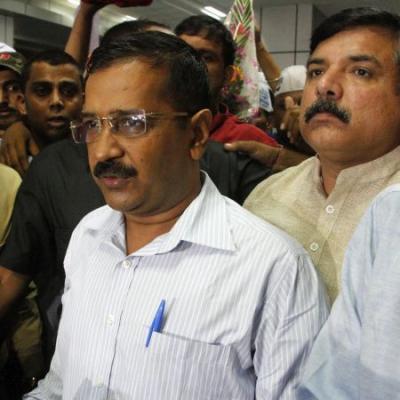 Delhi Chief Minister and Aam Aadmi Party convenor Arvind Kejriwal will address a rally at the birthplace of Jijabai, mother of Maratha warrior king Chhatrapati Shivaji, in Maharashtra tomorrow.
Kejriwal will address the rally at Sindkhed Raja in Buldhana district, and pay tributes on her birth anniversary, party sources said.
Every year, lakhs of people, mostly from the politically dominant Maratha community, gather at the place to pay their respects to Rajmata (King's mother) Jijabai.
Police had initially denied permission for the rally citing law and order issues, but the rally, slated tomorrow morning, will be held as planned after AAP leaders took up this issue with Chief Minister Devendra Fadnavis and senior police officials, the sources said. -- PTI