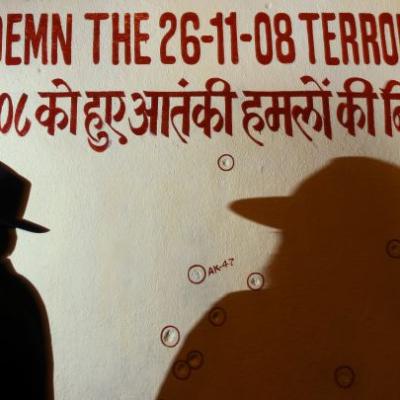 Ahead of Israel Prime Minister Benjamin Netanyahus four-day visit to India, the iconic Chabad House is already undergoing renovation.
The Israeli PM and wife Sara, along with an entourage including 2008 terror attack survivor Moshe Holtzberg, his nanny Sandra Samuel and both maternal and paternal grandparents are expected to visit the Chabad House, also referred as Nariman House, in a heavily guarded private event on January 18.
An announcement of a museum on two floors of the Chabad house, that was being planned for a long time, may be made during the PMs visit.
The year 2018, also coincides with the tenth anniversary of 2008 Mumbai terror attacks that killed six in Chabad House, including Moshes parents Rabbi Gavriel and Rivka Holtzberg.
Moshe wants to first see the Nariman House and then the Gateway of India. It has been nine years and he has forgotten most of Mumbai. He is no more a baby, we call him a big boy now. He is excited about this visit, Moshes grandfather Rabbi Shimon Rosenberg was quoted as saying to the Indian Express.
Moshes family will be reaching Mumbai on January 16 for a three-day visit. Along with Netanyahu, the family will be staying at The Taj Mahal hotel, Colaba. The PMs delegation and Moshes family will pay tribute to victims of Nariman house. Moshes parents were murdered in the same house and the visit is scheduled under tight security, said Yaakov Finkelstein, Israels consul general in Mumbai.
Image: A Jewish man stands against a wall with bullet holes at Chabad House (also called Nariman House) in Mumbai. Photograph: Arko Datta/Reuters