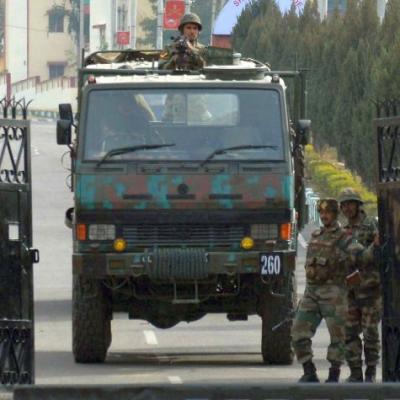 America's intelligence chief today warned that Pakistan-supported terrorist groups would continue to carry out attacks inside India, thus risking escalation of tension between the two neighbours.
Director of National Intelligence Dan Coats' remarks came days after a group of Pakistan-based Jaish-e-Mohammad terrorists struck the Sunjuwan Military Camp in Jammu on Saturday, killing seven people including six soldiers.
Pakistan, in fact, will continue to threaten US interests by deploying new nuclear weapons capabilities, maintaining its ties to terrorists, restricting counter-terrorism cooperation, and drawing closer to China, Coats said in his testimony before the Senate Select Committee on Intelligence.
"Militant groups supported by Islamabad will continue to take advantage of their safe haven in Pakistan to plan and conduct attacks in India and Afghanistan, including against US interests," Coats said during the hearing on 'Worldwide Threat Assessment' of the US intelligence community.
He said Pakistan's perception of its eroding position relative to India, reinforced by endemic economic weakness and domestic security issues, almost certainly will exacerbate long-held fears of isolation and drive Islamabad's pursuit of actions that run counter to US goals for the region.