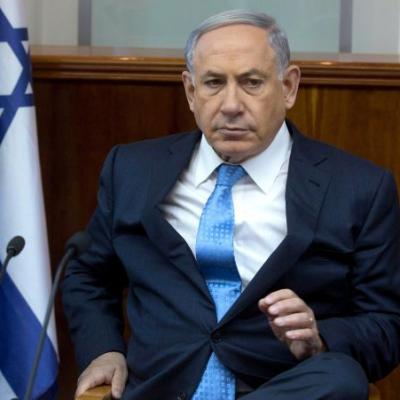 In a setback to Prime Minister Benjamin Netanyahu, the Israeli police have recommended his indictment in two case of alleged corruption and breach of trust even as the beleaguered leader remained defiant and refused to step down.
After a 14-month-long investigation, police announced yesterday that it found enough evidence to recommend the states prosecution to indict 68-year-old Netanyahu.
Netanyahu, the two time premier, faces prosecution in two corruption cases: a gifts-for-favors affair known as Case 1000, and a second scandal, called Case 2000, in which he is suspected of back-room dealings with Arnon Mozes, publisher of the popular newspaper Yediot Aharonot, to ensure more favourable coverage, Jerusalem Post reported.
He was chosen the Prime Minister of Israel in 2009. Previously he held the position from 1996 to 1999. The police accused Netanyahu of accepting nearly USD 300,000 in gifts over 10 years.
Netanyahu, however, said his government was "stable" and criticised the police investigation, which prompted calls for his resignation. "I can reassure you that the coalition is stable. Neither me nor anyone else has plans for elections. We're going to continue to work together for the good of Israeli citizens until the end of the term," he said.
He said the police report "misleads" and is "contrary to the truth and logic." Netanyahu earlier addressed the nation the shortly before the police released their findings and made it clear that he would not step down. "I feel a deep obligation to continue to lead Israel in a way that will ensure our future," he said.