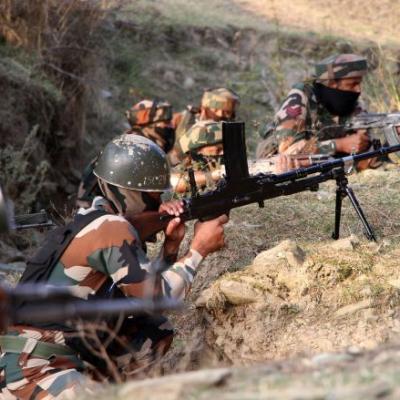 In a major decision, the defence ministry today approved capital acquisition proposals worth Rs 15,935 crore which included purchase of 7.40 lakh assault rifles, 5,719 sniper rifles and light machine guns to bolster the strength of the armed forces.
The approval to the proposals come amid increasing hostilities by Pakistan along the Line of Control in Jammu and Kashmir as well as China's aggressive posturing in several sectors along the nearly 4,000-km-long Sino-India border.
The defence ministry said the DAC chaired by Defence Minister Nirmala Sitharaman cleared capital acquisition proposals which were valued at Rs 15,935 crore.
It said the DAC accorded approval for procurement of 7.4 lakh assault rifles for the three services at an estimated cost of Rs 12,280 crore.
The rifles will be produced in in India under the 'Buy and Make (Indian)' category through both state-run Ordnance Factory Board and private sector.
In a statement, the ministry said "essential quantity" of Light Machine Guns will be through the "fast track" route at an estimated cost of over Rs 1,819 crore, primarily to meet the operational requirement of the troops deployed on the borders.
-- PTI