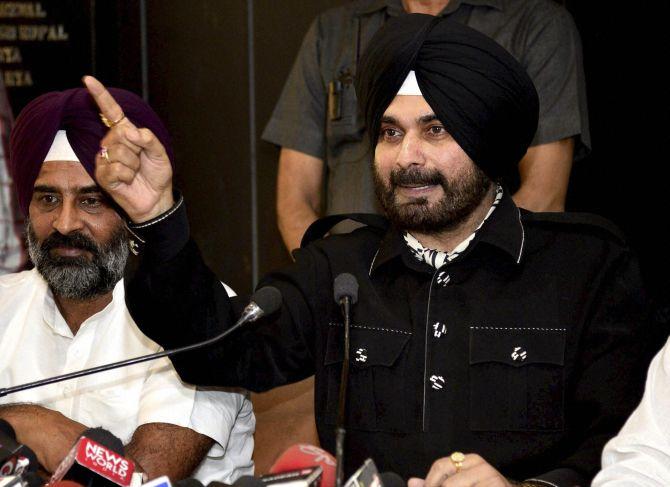 Yes, this is for real. Punjab's Local Government, Tourism and Cultural Affairs Minister Navjot Singh Sidhu has been advised complete rest for three to five days as he was "on the brink of losing his voice."
Punjab's local government, tourism and cultural affairs minister, who has injured his vocal cords, has left for an undisclosed destination for a complete check-up and recovery, a Punjab government release said.
Sidhu was the Congress' star campaigner and addressed over 70 public meetings in 17 days ahead of elections in Rajasthan, Chhattisgarh, Madhya Pradesh and Telangana.