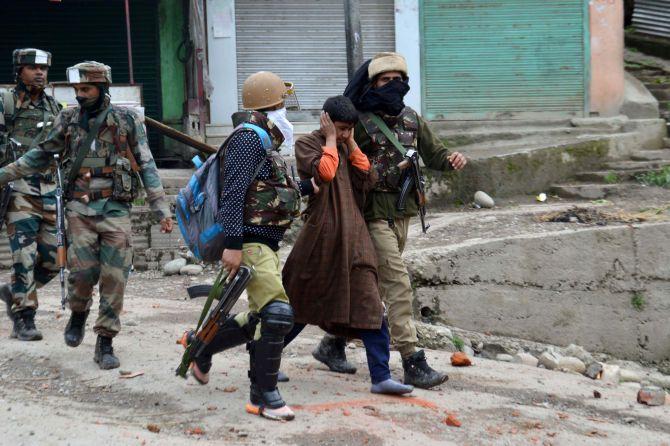 Area domination is a term that comes with easy disconcert to folks in militarised, conflict-ridden zones -- a daily, cloying intimacy, a shadow that won't go away for any amount of shrugging. Kashmir is an area domination domain, probably, and wretchedly, our premier showcase of it -- a sundered, splintered, plundered, barb-fenced, barrel-ridden, risked, fisted, rebuked, bludgeoned, bleeding, weeping geography trodden over by the hob-nailed heel of one ownership or another.
Kashmir, a possession so precious it has to be had to destruction. Area domination -- that's first, middle and last name for Kashmir, you might almost want to spell Kashmir that way.
Read Sankarshan Thakur's column
here.